Foreign Exchange
Money Transfer
Instant Transfer
We buy and sell major currency banknotes at very competitive rates retail as well as wholesale. We export and import foreign currencies.
The range of money transfer products available to our customers include Cash-over- Counter, Bank Credits, Demand Draft and Door to Door payments.....
You can send and receive money in minutes through international money transfer operators like, Money Gram, Xpress Money Transfer, Coinstar Money Transfer, Instant Cash etc.
More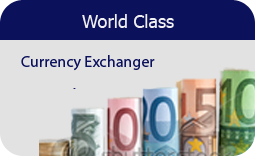 .
For your safety and comfort, we have taken all necessary precautions to prepare the branches and serve you safely in the Balad branch and the Madinah road branch, where our branches will be fully operational from Sunday 31/5/2020. From 9 am to 7 pm
we request that you abide by the precautionary measures announced by the official authorities, which include the use of Medical mask and the Social spacing.
Read more
Currency Rate
| | | | |
| --- | --- | --- | --- |
| | Symbol | Bid | Ask |
| | GBP | 1.4959 | 1.4961 |
| | CHF | 0.95193 | 0.95205 |
| | TRY | 2.6913 | 2.6923 |
| | MYR | 3.62 | 3.623 |
| | INR | 62.543 | 62.558 |
| | PKR | 101.5 | 101.7 |
| | PHP | 44.26 | 44.31 |
| | JPY | 118.897 | 118.914 |
| | CNY | 6.1975 | 6.1985 |
| | CAD | 1.2245 | 1.225 |
To see the complete list click here
Please note those are indicative rates